Well I atlast have her back only to put her up for sale, my darling Saab 96V4 "Poppy"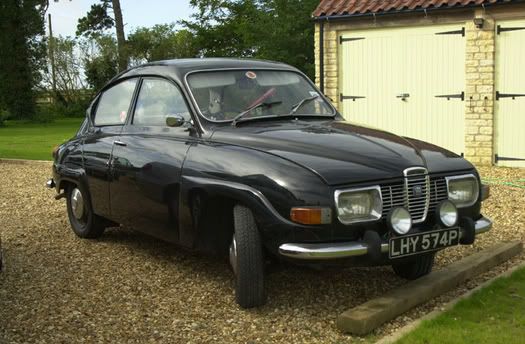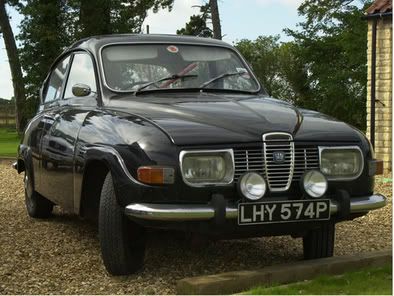 She is a 1976 model and quote from
http://www.saabmuseum.com
"The major change to the Saab 96 (in 1976) was the introduction of the Ford V4 engine and with this came improvements to the alternator, a higher capacity battery and a more powerful starter motor. Three point seat belts were introduced and disc brakes were now standard on front wheels except for the lowest cost US model." She was Originally Olive Green but was restored in the late 90's to black, with black interior with rather lovely white piping! Her wheels are black and she has chrome bumbers and grill.
She is a super little car, and definitly an eye catcher. She has had a lot of work done recently so is ready for sale.
Again quoted from
http://www.saabmuseum.com
Saab 96V4 - Technical Specifications
Body - Unitary construction, two door saloon, four seats
Engine - four cylinder in V configuration, four stroke 1498cc 65 hp
Engine Structure - Four speed manual gear box with free wheel
If you are interested please email me at heybabe@redlilly.com.
Current Mood:
sad